ONLINE SHOP
Explore the World of Dilmah
Dilmah in Hospitality and Food service
Integrity & Ethics
Dilmah Tea Inspired
Leisure and Hospitality
Knowledge & Training
Online Shop
12 Things on Our Christmas List
#12ThingsatChristmas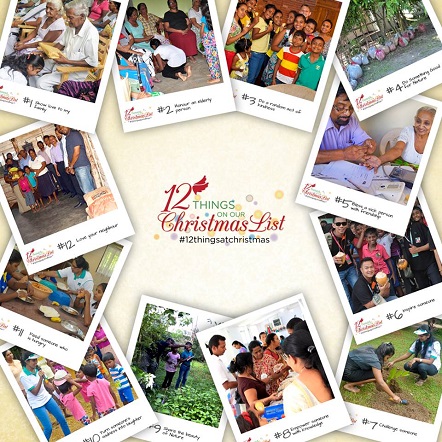 At Dilmah, we always aim to discover and integrate new ways to fulfill Merrill J. Fernando's principle that -business is a matter of human service', which together with the staff of Dilmah has led to the implementation and execution of several life-changing projects. Through the MJF Charitable Foundation, we have found many outlets to lend a helping hand in, and each time we endeavour to make it better than the last. This year, we thought of going beyond borders, and to help as many people from a multitude of different backgrounds as we can.

The Spirit of Christmas is love, and that's what happens in truth but usually just for a few loved ones. There are plenty of children and families who will be hungry and cold this Christmas as well as have no presents to unwrap. This is the situation we want to change, and so this Christmas we are going to express the true reason for the season with 12 things that we will be doing to bring Christmas cheer to some of those who may not receive as much as most.

It is said that the joy in giving is incomparable to the joy of receiving. Perhaps the greatest gift you can give the less fortunate is not only a warm meal, a roof over their heads or a visit from Santa! it is also your time.

It starts with family - grandma and grandpa, then mum, dad and the others. Our list continues with the sick, the marginalised, neighbour and community. Together with the MJF Kids - children from less privileged communities who benefit from the children's' programs of the MJF Foundation - we have a list of the 12 things we want to do this year to share the Christmas Spirit. By joining hands with the Foundation, we are also able to teach our children to recognise their blessings in the midst of adversity as they extend gestures of goodwill to those who need it.

Our compilation of things to do this Christmas Season is a mix of various activities we want to fulfill. Please join us as we embark on our mission, with your own ideas and thoughts for adding to and making your own list of things to do this Christmas to help make it a better one for some.