ONLINE SHOP
Explore the World of Dilmah
Dilmah in Hospitality and Food service
Integrity & Ethics
Dilmah Tea Inspired
Leisure and Hospitality
Knowledge & Training
Online Shop
Dilmah supports Sri Lankan culinary talent to reach new global heights at Bocuse dor
Dilmah's commitment to uplift the young culinary talent continues with yet another year of supporting the prestigious Bocuse dor national competition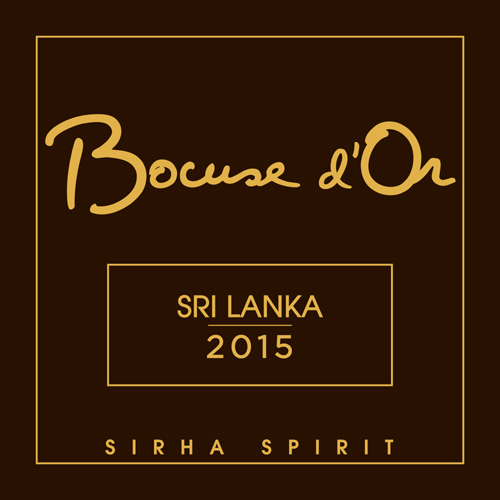 Sri Lanka joins the global culinary fraternity as the worldwide Bocuse d'Or national competitions gets underway leading up to 2017 grand global competition. Dilmah Tea : known for their role as a catalyst for culinary excellence with their commitment to support chefs globally and locally, will continue to partner with Bocuse d'Or Sri Lanka. The national competition will take place on 23rd October, 2015. 
Known for their spirit of innovation Dilmah initiated the use of tea as an essential ingredient for the first time in the history of Bocuse d'Or at the Sri Lankan national level competition in 2012. The Sri Lankan team, led by Buddhika Samarasekera, created history in 2013 by representing the country at the grand finale in Lyon, France being place just behind the culinary giants Singapore and Japan in their Asian regional finals. Their presentation combined uniquely Sri Lankan elements with Dilmah Nuwara Eliya Pekoe tea, Ceylon Cinnamon and Sri Lankan Cashew featured in their winning dish.
Considered the most prestigious award in the world for chefs, Bocuse d'Or was created by the legendary French culinary extraordinaire Paul Bocuse in 1987.  Replicating the codes of major sporting events, he imagined a true show placing the emphasis on cooking and on the chefs. The competition is conducted in 3 stages: national, regional and global, and brings together 24 young chefs from all over the world, among the most promising talents of their generation, and have them prepare superb dishes within 5 hours 35 minutes, live before an enthusiastic audience. The winner is decided by a jury composed of the most illustrious chefs in the world. 
Dilmah Tea- the global tea brand with Sri Lankan origins, is no stranger to this exclusive talent pool or the competition. In October 2009, Dilmah partnered with the Institut Paul Bocuse- created by Paul Bocuse for budding young talent with a passion for French cuisine, to establish the first international tea school in Lyon, France where students are able to follow modules on tea and its versatility in Tea Gastronomy and Mixology. Dilmah also conceptualizes and hosts global culinary competitions such as the Dilmah Real High Tea Challenge presenting a multitude of opportunities for innovative young chefs to broaden their horizons. Ever mindful of their promise to conduct business as a matter of human service the MJF Charitable Foundation funded by Dilmah has constructed a fully equipped culinary school in Sri Lanka for disabled youth.  
['Tea was always served in a cup, but Dilmah has shown the way how tea can be also enjoyed on a plate. And competition of this nature is healthy for the individuals who participate as well for those industries in general because by virtue of doing your best, you uplift the overall standards of the industry.'- Merrill J. Fernando, Founder Dilmah Tea]- Pull quote 
Bocuse d'Or is not just about cooking. It's a contest of such caliber that many talented chefs have made a name for themselves by winning the contest. 20 years after its creation, faced with the increasing number of nations who want to take part in the prestigious contest, the Bocuse d'Or inaugurated in 2007 the concept of pre-selection events by introducing the continental events: Bocuse d'Or Europe, Bocuse d'Or Latin America and Bocuse d'Or Asia, that became Bocuse d'Or Asia-Pacific in 2014 and now includes Australia.
Food has always been a major draw for travellers everywhere with global culinary capitals invariably enjoying the status of highly rated tourist destinations. It is Dilmah's hope that the support of local culinary talent will eventually give modern Sri Lankan cuisine its due place as an incentive to boost Sri Lankan tourism and help Sri Lanka in its journey to become a tourist hotspot in the same way Ceylon tea and the spectacular Sri Lankan tea country has lured tourists to this beautiful island for many centuries.   
Dilmah continues to supports chefs in Sri Lanka as well as around the world with their partnership with Bocuse d'Or, Institut Paul Bocuse and the World Association of Chefs Societies.