ONLINE SHOP
Explore the World of Dilmah
Dilmah in Hospitality and Food service
Integrity & Ethics
Dilmah Tea Inspired
Leisure and Hospitality
Knowledge & Training
Online Shop
From Lovers of Tea to Lovers of Trees
Dilmah Conservation launches its latest publication - 'Common Forest Trees of Sri Lanka'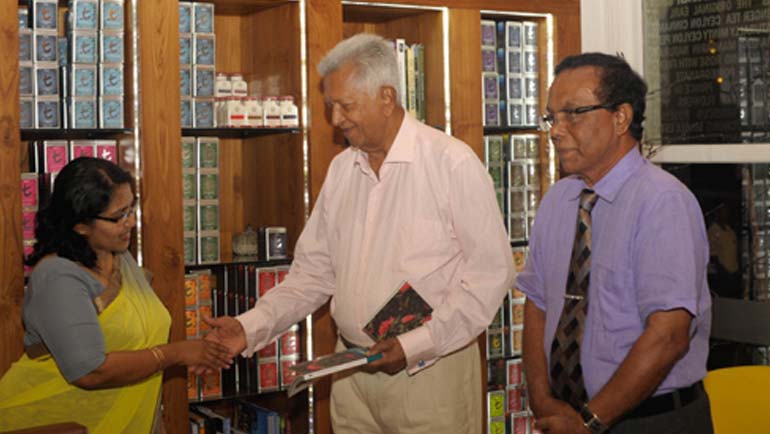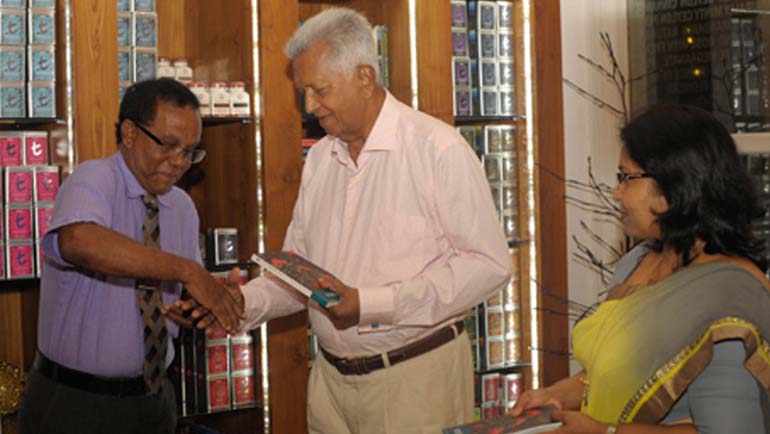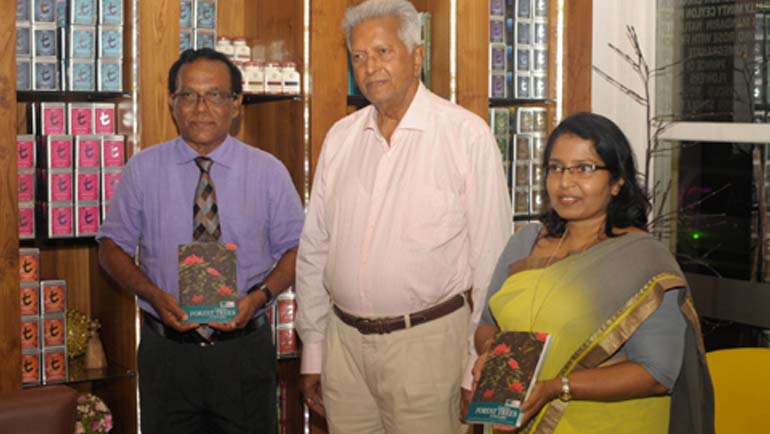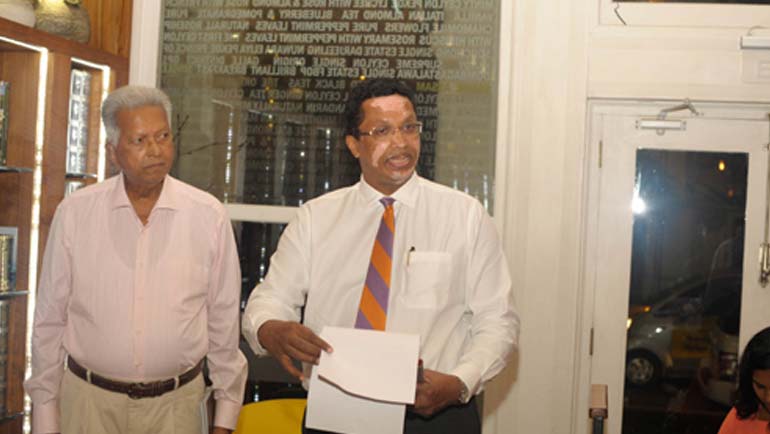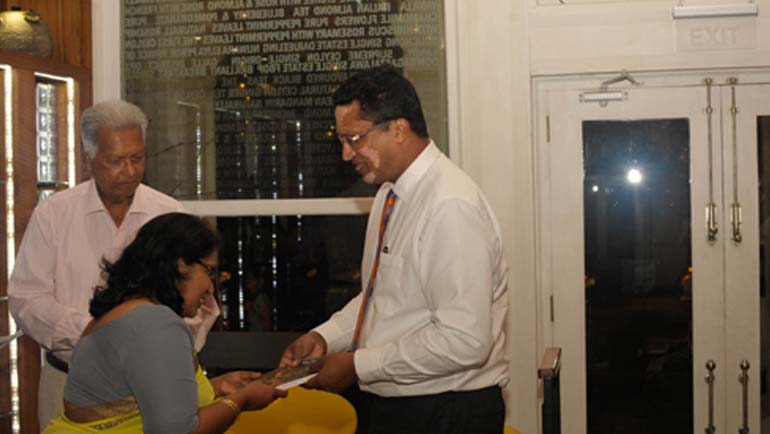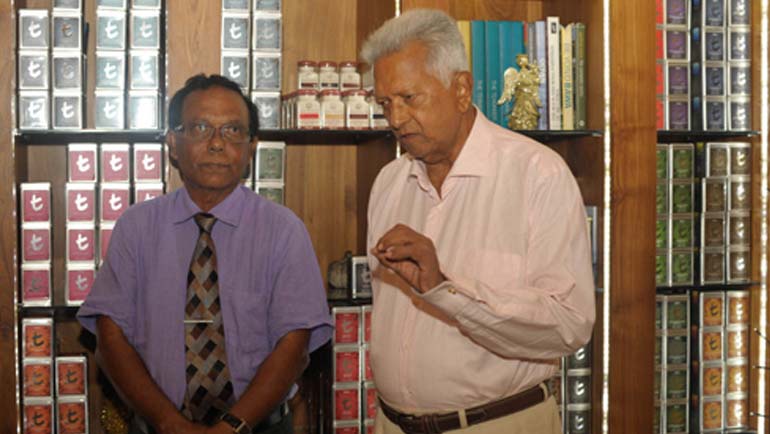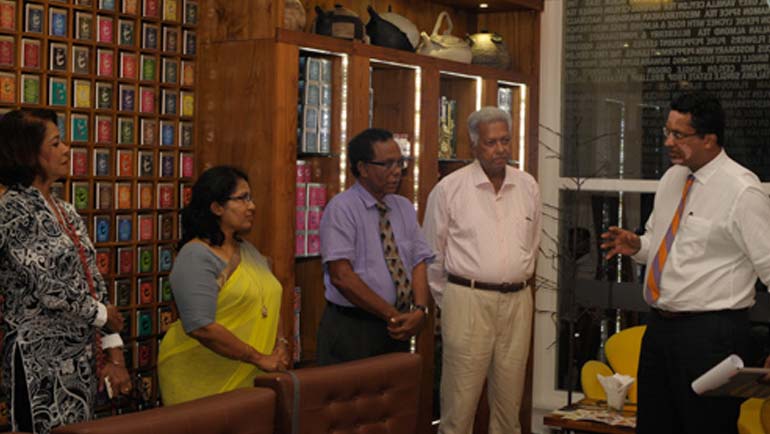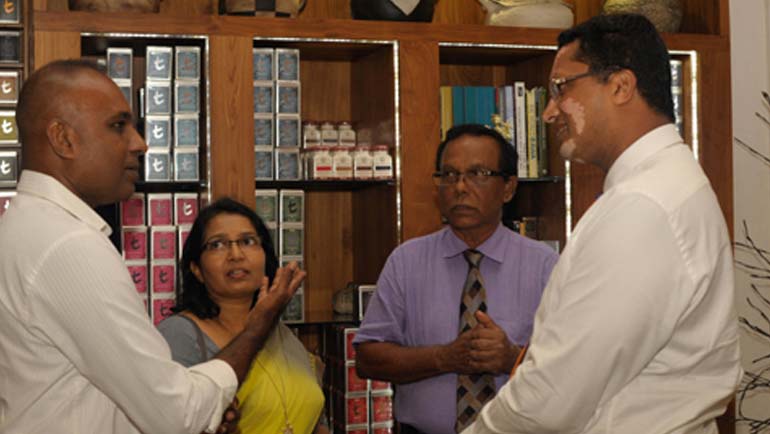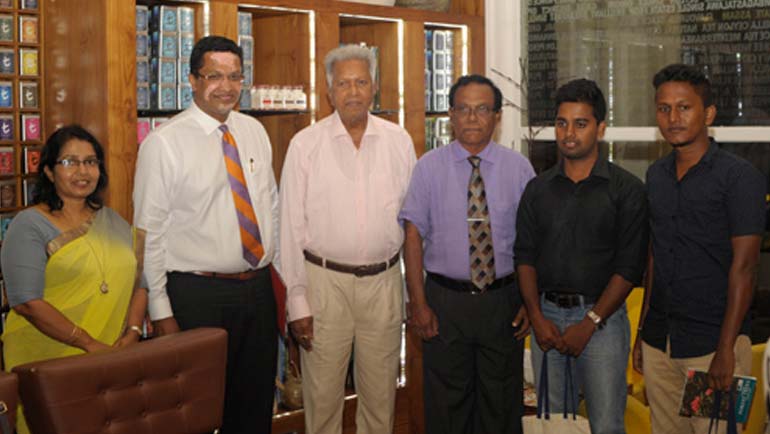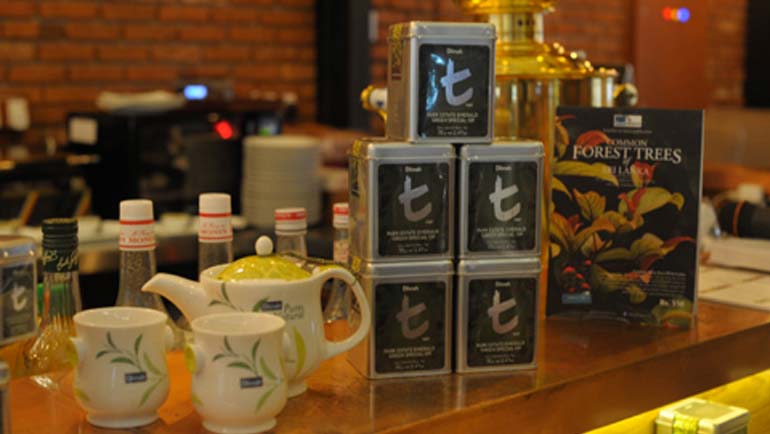 In an effort to promote harmonious coexistence between man and nature and preserve the environment which is of fragile nature, Dilmah Conservation launched its latest publication, 'Common Forest Trees of Sri Lanka', authored by Dr. Sudheera M.W Ranwala, Dr. A.H. Magdon Jayasuriya and I.A.D Nadeesha Dilrukshi at Dilmah t-Lounge Chatham Street on August 31. Dilmah celebrated this "green" event with the launching of their newest tea in the Dilmah t-Series range, the Park Estate Emerald Green Special OP.
Dilmah Conservation believes that this publication will successfully convey to the society; primarily to the younger generation; the importance of conserving our forests and trees. While educating the society on the need to be eco-friendly being a core objective of Dilmah's business model, Dilmah Conservation publications facilitate people's easy access to the information that was previously confined to the scientific domain.
The words of the co-author of the publication Dr. A.H. Magdon Jayasuriya who addressed the launch is indicative of the importance of this national need that Dilmah Conservation is spearheading through its series of publications.
According to him, all global environmental issues are a result of lack of knowledge on environment at every level and one method of counteracting this problem is through environmental education.
"This is where the diffusion of knowledge on environment becomes important and the general public should not be ignored when it comes to imparting scientific knowledge. By sharing knowledge, we, as scientists, expect people's application of knowledge in combating global environmental issues. However, material available for general public to appreciate nature and environment is not sufficient," he says.
This publication, being less technical, makes it appealing for the general public -especially for those without deep knowledge on technical/scientific aspects of fauna and flora, says Dr. Jayasuriya adding that light publications are more mature way of distribution of knowledge to a wider spectrum of society as technical journals only target specialists.
'Common Forest Trees of Sri Lanka,' he says, is "science in appreciable language."
"I must thank Dilmah Conservation for giving me this opportunity to contribute to this book. My experience as a person who has had lot of exposure to Sri Lanka's rich biodiversity encouraged me to contribute to this publication," he says.
Co-author of the publication Dr. Sudheera M.W. Ranwala who addressed the book launch says; "We have noticed the presence of a lot of technical terms in botanical literature and non botanists have a rare chance of accessing the information. Although this publication is targeting non botanists, it makes available the botanical descriptions for those needing further scientific information," she says.
Dr. Sudheera believes that this publication will reach a spectrum of levels in fulfilling the obligations of Convention on Biological Diversity which highlights the need for increasing people's awareness on natural eco system for conservation.
According to Dilmah Founder, Merrill J. Fernando, Dilmah owes its success to the quality of Ceylon Tea.
"Our business was founded therefore on an enduring connection to the land and the communities in which we operate. We have pioneered a comprehensive commitment to minimising our impact on the planet, fostering respect for the environment and ensuring its protection by encouraging a harmonious coexistence of man and nature," he says.
"Philosophy behind our brand is to share our success with the wider community and with those who do not have access to knowledge. What Dilmah does through these publications is to share the expert knowledge with the general public," he further adds.
The publication is available for retail at both Dilmah t-Lounge outlets, located at Chatham Street and Arcade Independence Square.
About the book
'Common Forest Trees of Sri Lanka' provides a comprehensive understanding of these diverse forest types and their corresponding trees along with a detailed guide identifying more than 100 common forest trees in Sri Lanka, ranging from dry zone to wet lowland to montane forest trees. The publication also holds additional features such as the tallest and widest tree recorded in Sri Lanka, trees which hold religious and historical significance such as the 'Jaya Sri Maha Bodhiya' (recorded to be the oldest tree in the world), protected trees and the tree with the largest inflorescence, all of which are fascinating facts that may not be known to many. It contains information regarding trees that we may see on a daily basis but often go unnoticed, trees with various medicinal and Ayurvedic properties that are used for various purposes.
About the Authors
- Dr. Sudheera M.W. Ranwala is a Senior Lecturer in Plant Sciences at the Faculty of Science, University of Colombo. She obtained a B.Sc. Special Degree in Botany from University of Colombo, PhD in Plant Ecology from University of Aberdeen, Scotland, UK and is an alumnus of Commonwealth Scholars and Fellows of the Commonwealth Scholarship Commission of the UK. Sudheera conducts research on ecology of natural and urban ecosystems and invasive alien plant species and has published many research papers and authored few books. Sudheera is a Fellow member of Institute of Biology, Sri Lanka.

- Dr. A.H. Magdon Jayasuriya has a B.Sc. Special Degree in Botany from the University of Colombo, M.Phil. in Plant Ecology from the University of Peradeniya and a Ph.D. in Plant Taxonomy from the City University of New York, USA. He currently serves as a Senior Consultant to EML Consultants Pvt. Ltd. He was the former Director of the Plant Genetic Resources Centre of the Departments of Agriculture and prior to that the Curator of the National Herbarium of the National Botanic Gardens in Peradeniya. Currently he serves as the Chairman of the National Experts Committee on Biodiversity Conservation (Ministry of Environment) and the National Committee on Man and Biosphere Reserves (National Science Foundation).

- Mrs. I.A.D Nadeesha Dilrukshi graduated from University of Colombo obtaining a B.Sc. in Plant Sciences. She is intending to continue higher studies on Plant Biology in USA.
Dilmah Tea was established in 1988 when Merrill J. Fernando offered consumers Garden Fresh, Single Origin and Pure Ceylon Tea, packed at origin. That was the first time that a tea producer offered tea that was picked, perfected, packed and branded at source, direct to consumers.
The Dilmah family tea company has embodied the vision of its founder, to offer tea with authenticity, quality, natural goodness and ethics to tea drinkers around the world. By marketing his tea direct to consuming markets, Merrill J. Fernando ensures that the earnings from Dilmah remain in Sri Lanka to be shared among workers and the community. Merrill's desire was to make his business a matter of human service. Today, Dilmah is recognised as the world's genuinely ethical tea.
Earnings from the sale of Dilmah tea support the work of the MJF Charitable Foundation and Dilmah Conservation, which touches the lives of thousands of underprivileged people each year while encouraging sustainability and biodiversity conservation.